We focus on assisting sales leaders, CEO or business owners who are frustrated by the current performance of their sales team. We also enjoy working with forward-thinking companies who recognise the growth potential that lies ahead in the new economy.
CEO's, Entrepreneurs and Business Leaders
We work with you to achieve business goals that will result in improved shareholder value through providing accurate and consistent revenue growth. We know that having no visibility of future sales is a major roadblock for expanding your company's market share, but we are able to show you how to overcome those challenges, while providing effective ways to maintain profit performance.
We know that HR professionals are often stretched across many areas of an organisation, so let us help you when it comes to the learning and development of your sales team. Through research-based evaluation and consultation, we can advise you on all areas of sales training and design a solution around the needs of your company.
"The content SalesStar shared with us was brilliant and challenged everyone in the team to push to the next level of performance. It was delivered in a highly engaging & interactive manner. Feedback across the board was outstanding.
Brent Kelly Sales Director, Zeald
[fa icon="quote-right"]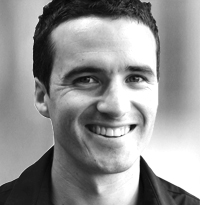 "Their depth of knowledge of how to find, select, train and manage sales people is exceptional, combine that with understanding sales systems, having powerful diagnostic tools and knowing what you need to do to make the most of your sales force.
Ben Ridler CEO, Results.com
[fa icon="quote-right"]